It's a bit crazy for me to shoot galaxies under heavy light pollution, but somehow they often turn out pretty well. These are my first LRGB images processed with PixInsight. I definitely found a few tricks I couldn't have done in Photoshop.
891 was shot last fall, and conditions were really excellent those nights. Colors could probably use some work. I need to concentrate on that next in PI.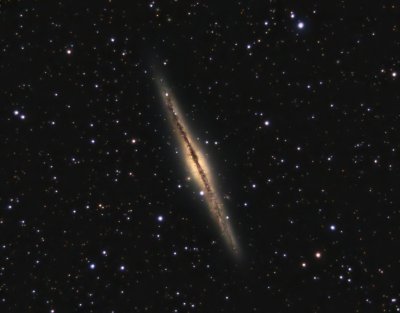 4244, the Silver Needle Galaxy, has been on my list for a while. I was really surprised at the detail in the star clouds, until I learned that this galaxy is only 14 million light years away. Seeing and transparency were much worse than for 891, but resolution was still pretty good.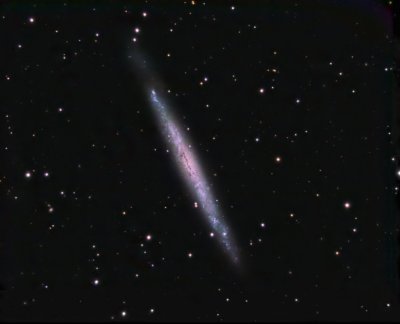 A couple also-rans, 5921 and 4565. I didn't get nearly enough time on these ones, just 2-3 hours each vs 5-7 hours on the other two. Also, these were the first ones I processed while learning LRGB in PI.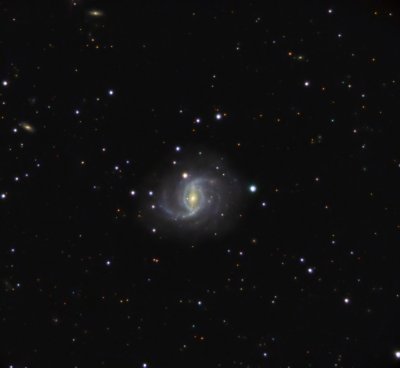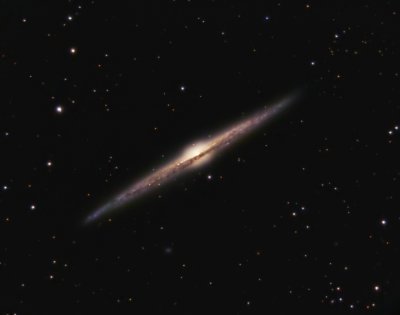 CPC1100 with SXVR-H694 and Astrodon LRGB filters, all under Bortle 8 skies.
Plus lots of help from SGP, of course!!! Full details are below the images.
Kevin