Today I discover that the Slave to telescope is only available in the control panel. A panel which i don't use often.
By every new session it's not checked when you for forget this the roof will not be slaved
This is an important check box that is needed to slave roof with the telescope.
It's not available in the profile manager of SGP For me it must be always checked.
So this check box must be part of the equipment profile by default
The content of the control panel depends on the profile if I am right the central panel makes it possible to change the setting during an images session.
Control Panel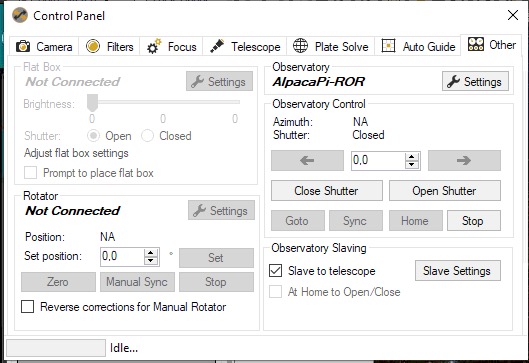 Equipment Profile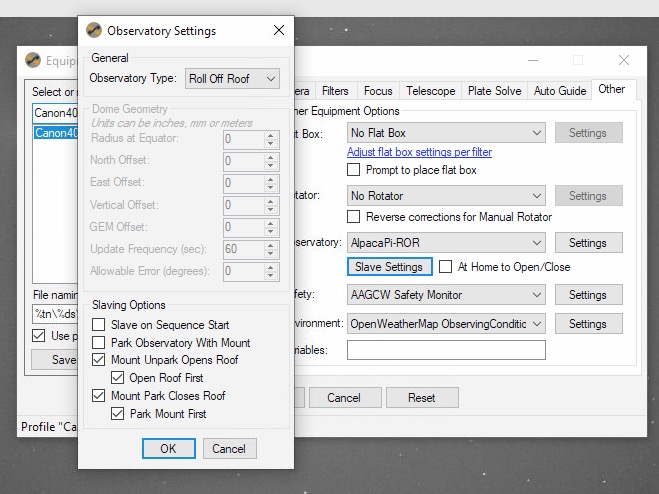 Please add this check box also in the Equipment profile manager under the other Tab
Windows 10
SGP 3.2.0.613