I am facing problems connecting to my CEM120EC mount using the latest 64bit version.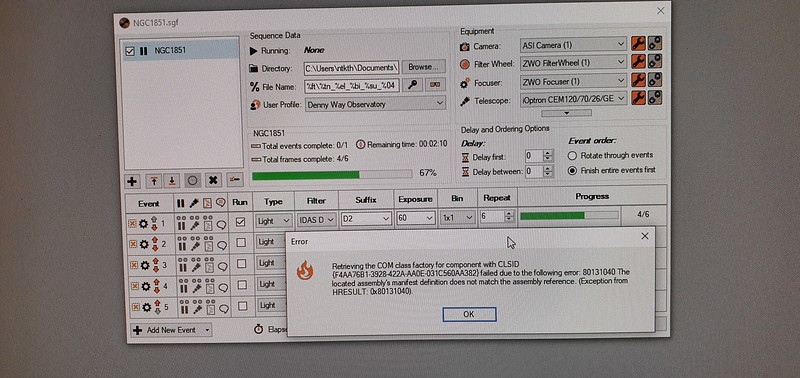 Please see attached error.
Thank you
That's a long winded way of saying the driver is not 64bit compatible. What ASCOM driver are you running for the CEM120EC? I'm running 6.30 and it's working fine with SGP.
Jared
I am running the latest version, 6.3.3.1
Anyone has any other recommendation? My system is a 64bit machine.
Just use the 32 bit version of SGP - both the 32-bit and 64-bit versions work in 64-bit windows, unlike those annoying folks at Apple that made their latest OS only work with 64-bit apps.
Thank you for your feedback. I will do that.
Cheers!
Thava