Hi Jared and Ken,
This is mostly a cosmetic issue but I imagine it could cause some confusion for your users.
When I blind solve an image using local astrometry.net, SGP shows this: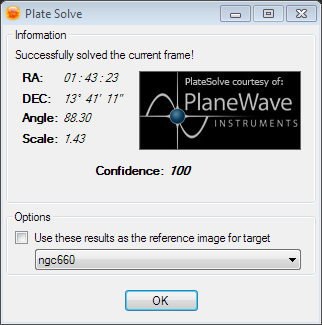 I think it should say "PlateSolve courtesy of Astrometry.net" with the Astrometry.net logo. Otherwise it makes me think I do not have my blind solver setup correctly.
Andy