I am trying to control a Digital Loggers Web switch with v4.0.0.617. I have installed the ASCOM driver and configured it with the correct IP address and login info. In control panel, I try to click the "connect" icon and nothing happens. I click the setup "gear" icon and I am told the switch is already connected: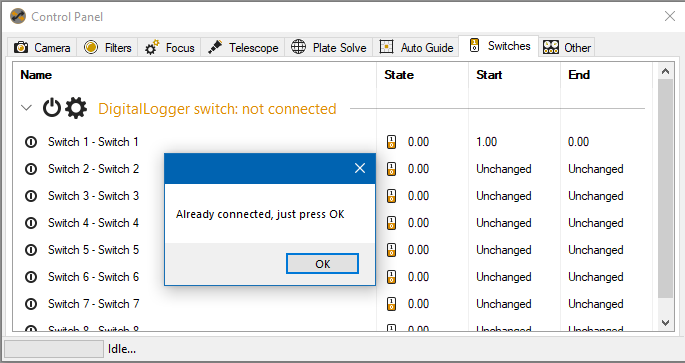 The "State" column shows all outlets off but they are all on. The outlets all have names applied (via Digital Logger's web interface) but none show up.
Not sure what is going on. It kind of looks like the ASCOM interface doesn't work. Has anyone connected to a Digital Loggers switch with any ASCOM application?
Charlie