I used to get perfect V/U curves when doing my auto focus routine but now for the past while I can't get my auto focus to work. I have re-configured it 4 times and I either get a graph that shows various spikes or just a straight line and it keeps failing.
Weight doesn't seem to be the issue as I am using the same equipment when it used to work.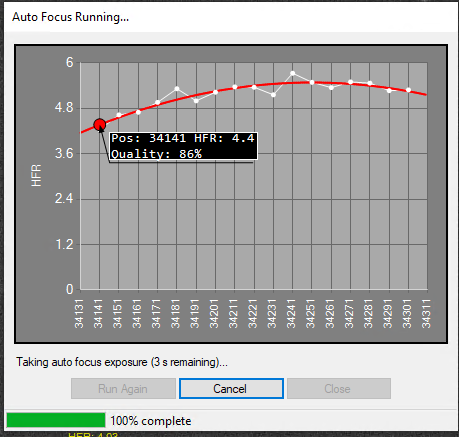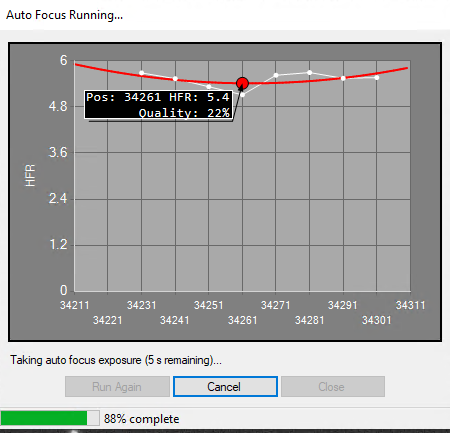 Is there anything I can check or anyone can help me with? See below what I am running.
ES102 ED Triplet
ZWO EAF
ASI178MM-Cool
ZWO EFW Mini
Maybe I need to remove the focuser and check if its flexing?