I am having some issues with autofocus. I have an AVX, Pegasus focus cube, running ZWO 183mc pro, AT72edii. I wonder if it has to do with my step sizes because I hooked up on my fine focus knob where with my other scope I am on the coarse focus knob. I know it worked before the latest major update.
I have been adjusting the step sizes in various ways and I haven't had any luck yet.
I am hoping the image and link in this post work okay.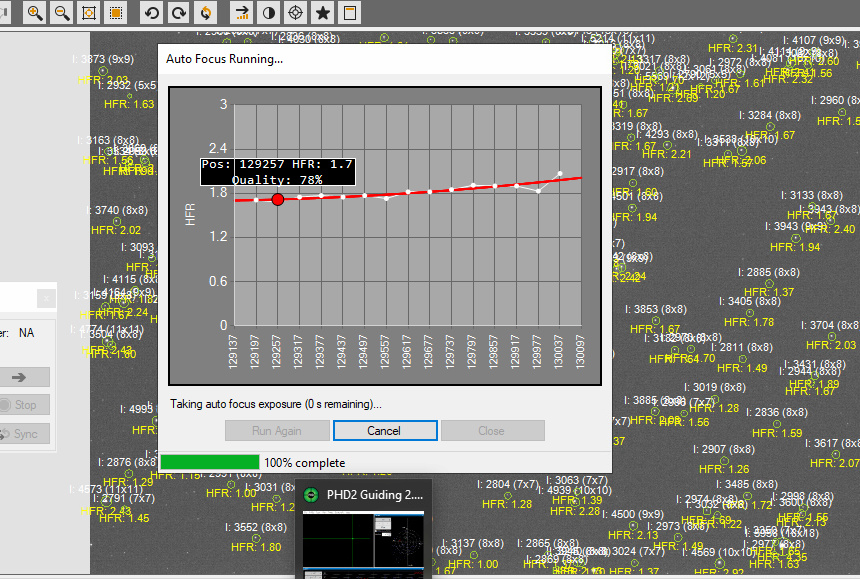 https://drive.google.com/open?id=1hZIgQlRKEXiVlWCdLMmrYo6Wr5Ik-7S9