Ccopying events from one target to another one through "Copy Events from…" function does not copy the Event Gain value of copied events (this is not what reported in Bug: Gain and Offset are not copied when event is copied) Example: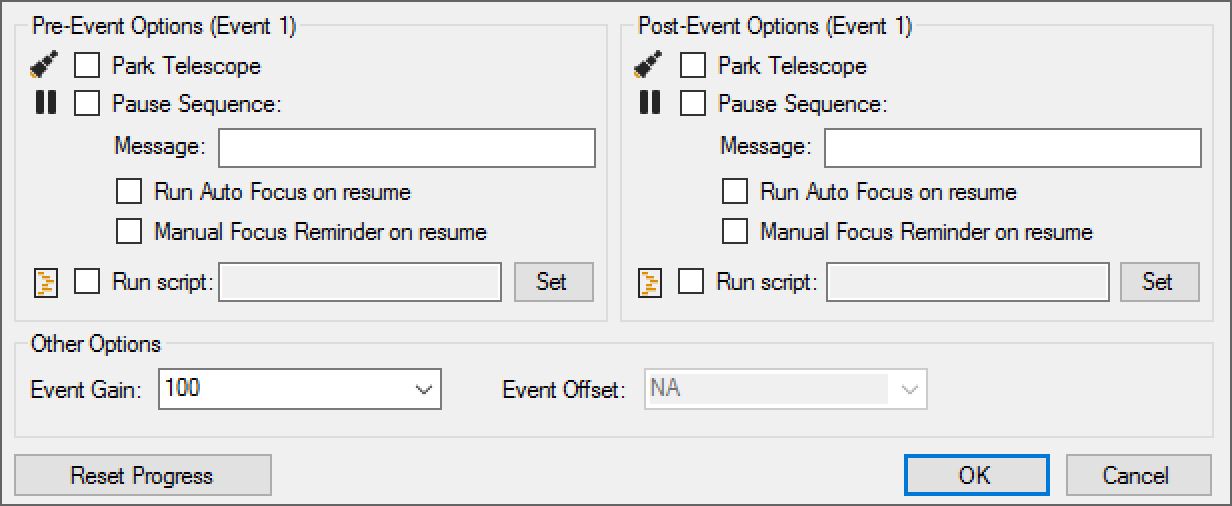 has Event Gain = 100, but when copying it to another target you get: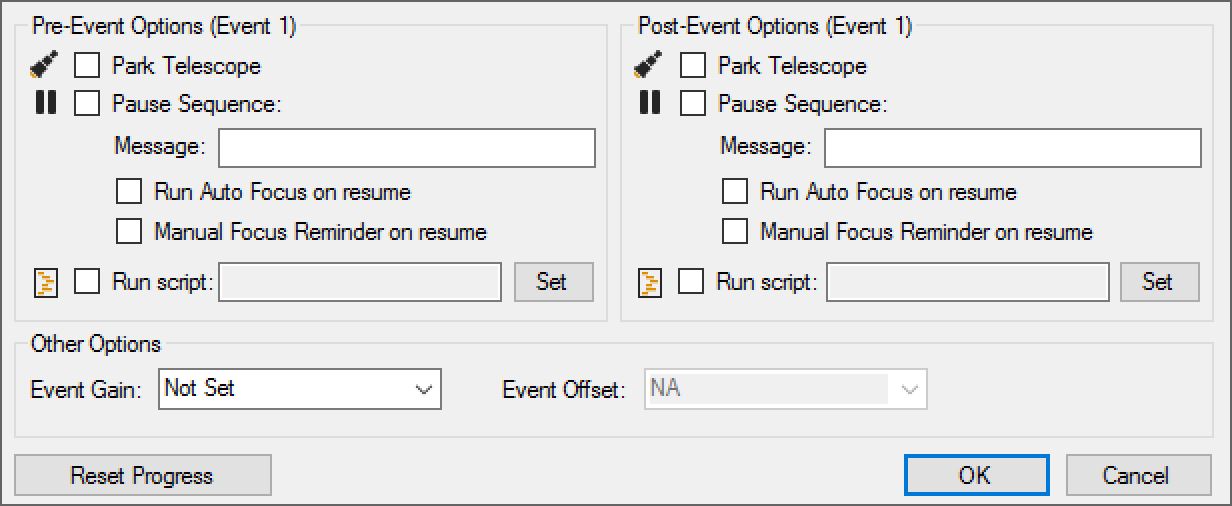 i.e. Event Gain is Not Set as usual for newly created events.
To reproduce the bug:
Open a new sequence.
Setup the first event and set its Event Gain (e.g. to 100)
Add a second blank target to the sequence
In the second target select Copy Events from … and use the first target as the source
The first event of the second target has Event Gain = Not Set
Using SGP 3.0.2.94 under Windows 10. Log file for the above procedure is attached.
Overall a minor bug, perhaps the code that copies events is overlooking this parameter, which was added in the latest releases of SGP. Just to let you know.
Thanks - Alessio
sg_logfile_20180814201604.txt (20.5 KB)