Just a couple questions … while I wait for some clear skies to continue 'real' testing

When connected to the imaging camera (no sequence running) and "cool on connect" is not set (ie. cooler not active) - should the camera tab still display the camera's current temperature? Mine does not (always displays a default of "25"), but perhaps that is limitation of my camera driver (QHY128c)?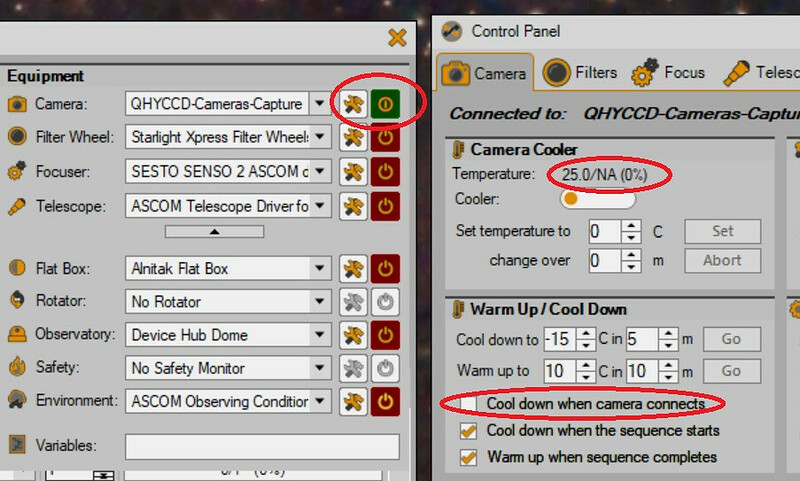 In the windows where Gain/Offset can be set (Equip Profile - Camera tab, Sequence-Event-Config-Other Options), is there any difference between "NA" (default value) and "Not set" ?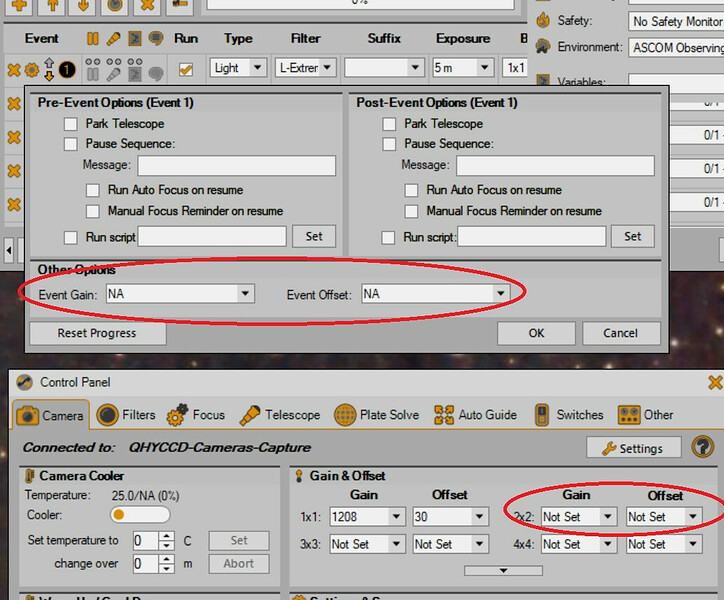 DaveNL