I'm not sure where to go with this issue I am having, but I will start here since I am using the Flats Calibration Wizard. I typically run 40 flats with an ADU target of 27000. My light source is a flat panel which I have set to its lowest setting. I ran the wizard for 1x1 binning, and I got what looked to me like a good flat image set showing dust and threads in the optical path. Exposure time was 1.97 seconds.
I ran 40 dark flats for the same exposure duration and calibrated the flats taken using PixInsight.
I have put all the flat and flat dark frames into a shared Dropbox folder: https://www.dropbox.com/sh/d0mx1765m34fck7/AADPBSjTixZ9CdiFoErtBXu6a?dl=0
Here is a shot of the image after calibration and stacking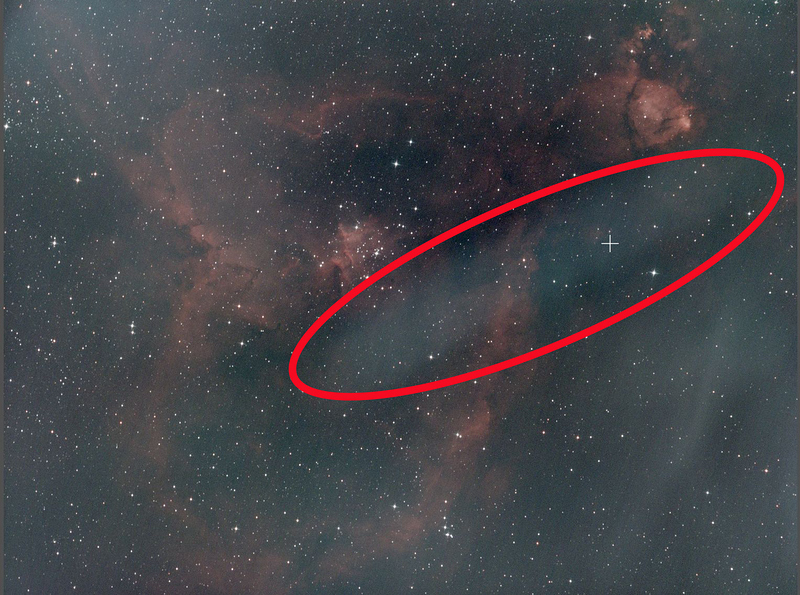 The circled area is where the obstruction is in the flat frames. If I process the same subframes without the flats, this does not show up. Camera is a ZWO ASI1600MC.
Getting flats right has been a challenge for me. I hope someone can point out what I am doing wrong.
Thanks
Dale