Well, it's really just a closeup of Pac Man. But I think the huge cloud on the right side looks like what you'd get if dust bunnies cross-bred with the Monster Under the Bed. This is about 22 hours with a CPC1100 and SXVR-H694. For once I followed through on my promise to take more OIII than Ha, and I think it really helped.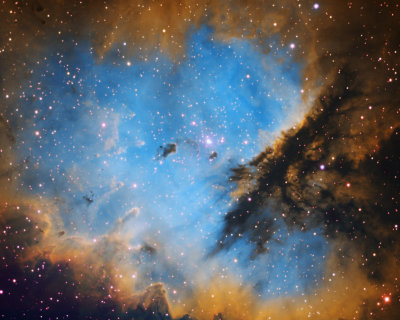 I also got a closeup of the Cave while waiting for Pac Man to rise above my trees. 15 hours, only two of which are SII, because I ran out of time - I have almost no western sky from my obs.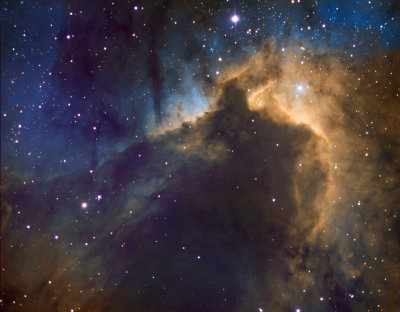 Thanks as always to Jared and Ken for making it possible to image for 37 hours without going insane.
Kevin