Issue of Target m51 in planning tools showing the incorrect date/time.
On SGP 4.1.0.753 beta version 32bit
The galaxy m51 in planning tools was showing that it was setting when the sun was coming up and that's the opposite of the day yesterday when the object was above the horizon all night. It caused issues with plate solving and slewing to the object from SGP saying the object was below the horizon and would not slew. the mount separately could slew to the object m51, its an iopton cem 60 using ioptron commander on my PC or the handcontroller. I was able to force the sgp to get to M51 for the beginning of the imaging session, but it then failed to meridian flip and plate solve in the middle of the night I believe due to SGP having the wrong info.
I tried to get the program to adopt local location data and time and date from the mount, in the user profile area after experiencing the issue during setup in the beginning of the imaging run.
The time that the issue was in effect was starting around 7pm when I setup throughout the night and culminating in the failure at the meridian flip, maybe around 21:00
Now when I look at the planning tools this am, the graphic looks correct showing m51 rising and being above the horizon, unlike last night where is was the opposite and showed two nights worth of arcs on the graphic incorrectly.
here is a photo of what it looks like now: more correct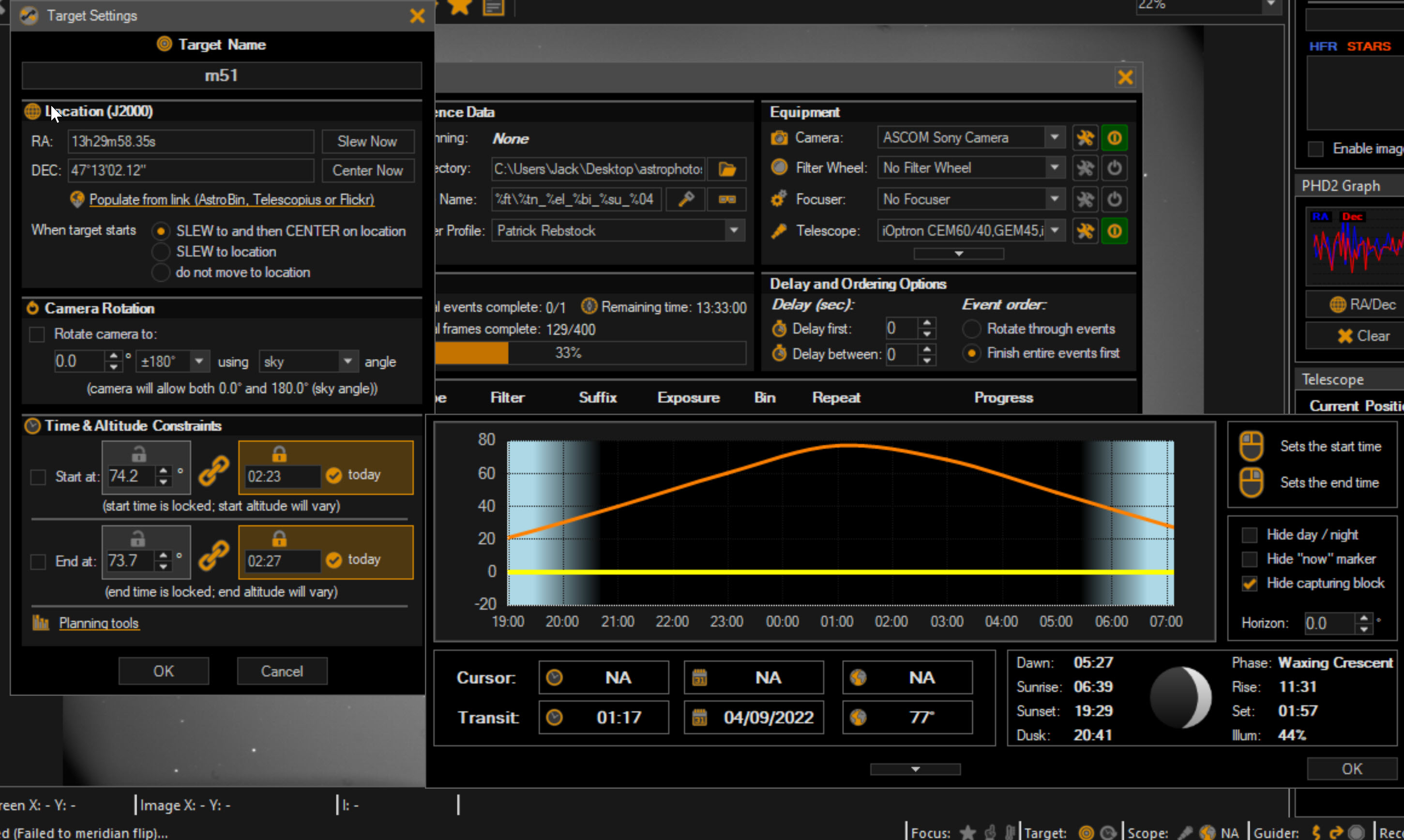 Here is the log file.
Here Is what i imported from the scope at the beginning of the session to try and correct the incorrect planning tools info i was seeing.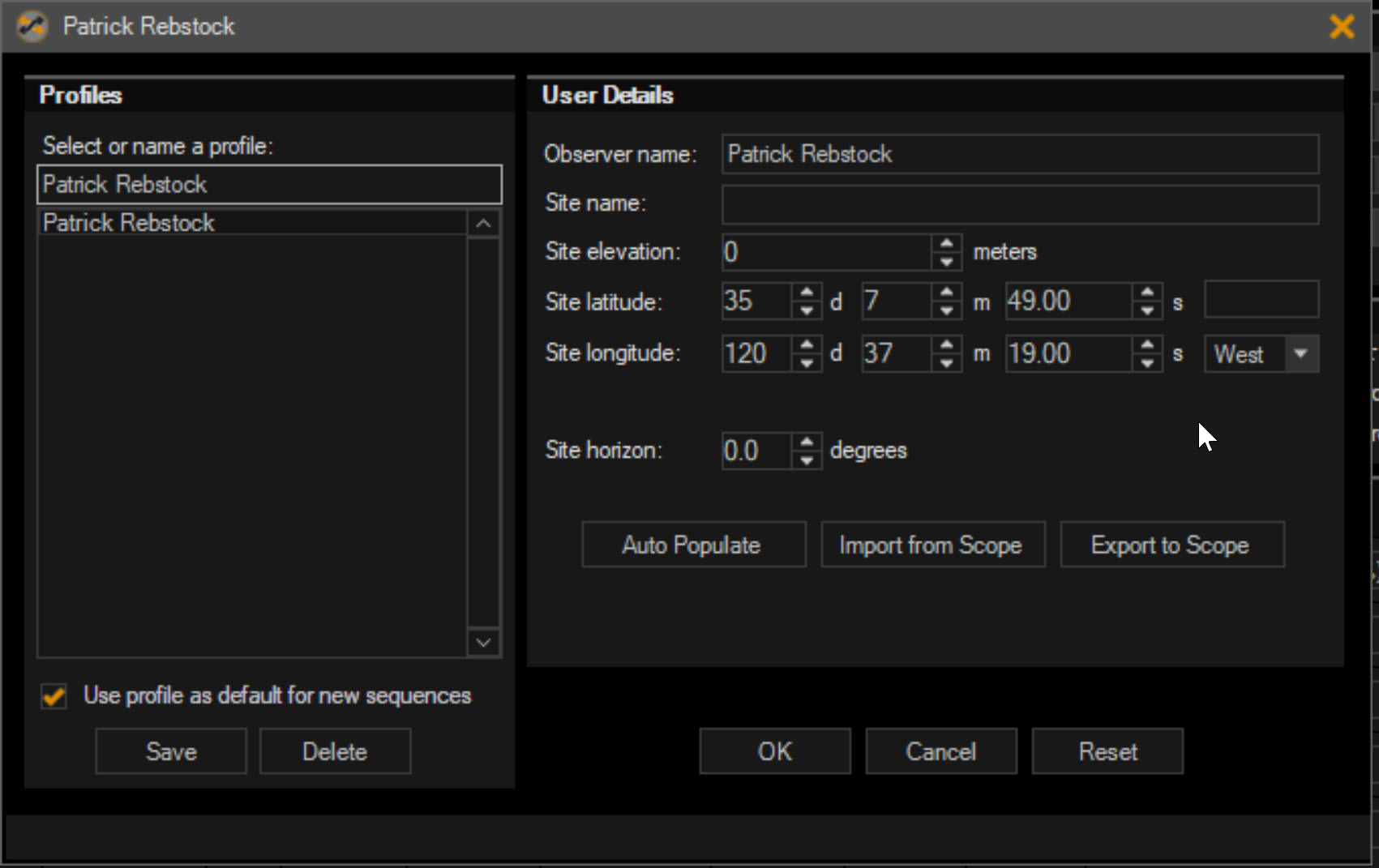 Thanks so much, i would like to avoid this issue in the future as it cost me imaging time after the meridian.