Hi All,
My Telescope setup is EQMod Ascom HEQ5/6 and I'm having difficulty in getting the Meridian flip to run properly. I need to understand some basic concepts and hope for help.
EQAscom has a check box for Auto Meridian Flip. I leave it checked and this runs meridian flip with no issues when running WITHOUT SGP.
I'm doing indoor tests to learn and test the SGP Auto flip. I first plate solve an object close (10-30 minutes) to meridian then set the sequencer to take several image then wait monitor the process to see how does SGP run the flip. I'm disabling Auto guider and uncheck 'Auto Centre after meridian flip' (becuase I just want to check how SGP runs the flip and continue with taking images)
In all my attempts the meridian flip has been run but I think not by SGP but by the EQAscom and then when SGP attempts to do the flip it prompts with error below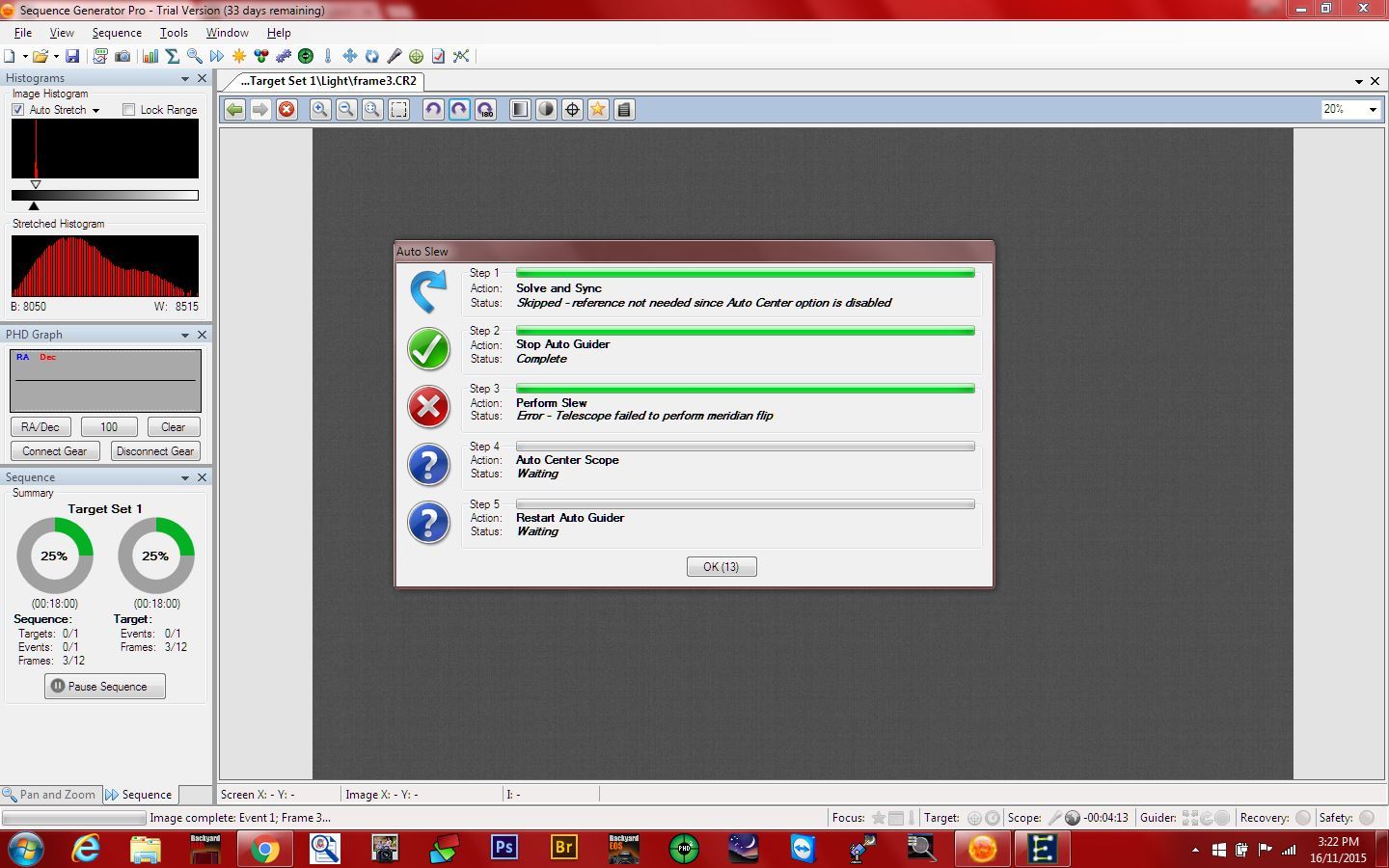 Here is the link to one of the log files
BTW, do I need to keep the 'Auto Flip' checked in EQAscom ? could this be the problem ?, I did try to uncheck but then no flip occured.
I would like to know how is the flip performed, my guess is that SGP is sending a command to EQascom to flip and if EqAscom already flipped the mount then maybe this is the cause of my problem
Any help appreciated
Thanks
Uri