I have an SBIG 16803 with the STX-Guider. The connection to the telescope, a Paramount MX+ is via the Ascom Telescope Driver for The Sky.
This is a screen shot of the settings.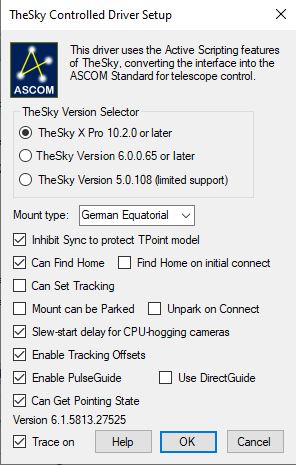 You will notice that I have ticked "Can Get Pointing State"
However I have been error messages from SGPro to the effect that the sidereal time cannot be obtained from from the Software Bisque Telescope…"Value cannot be null." The error message also states that a meridian flip cannot therefore be performed.
Tonight when I started the sequence, all went very well until it got to guiding, whence the guide star was lost. It was pretty clear from looking at the PHD Guiding graph that the guiding signals in Dec were in the wrong direction, which is of course a positive feedback loop and drives the star further away. I restarted this several times, always with the same result. Here are two of the auto guiding charts: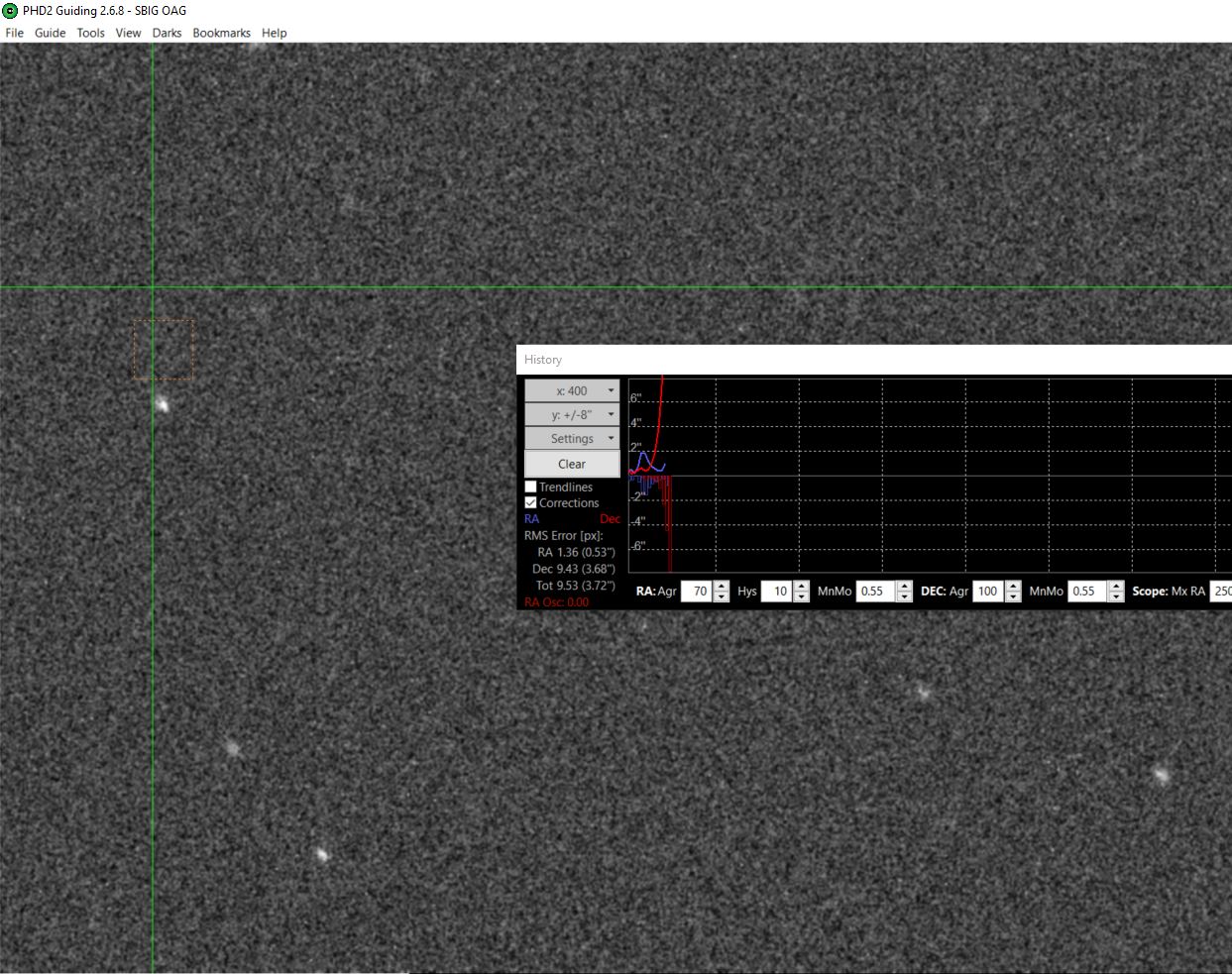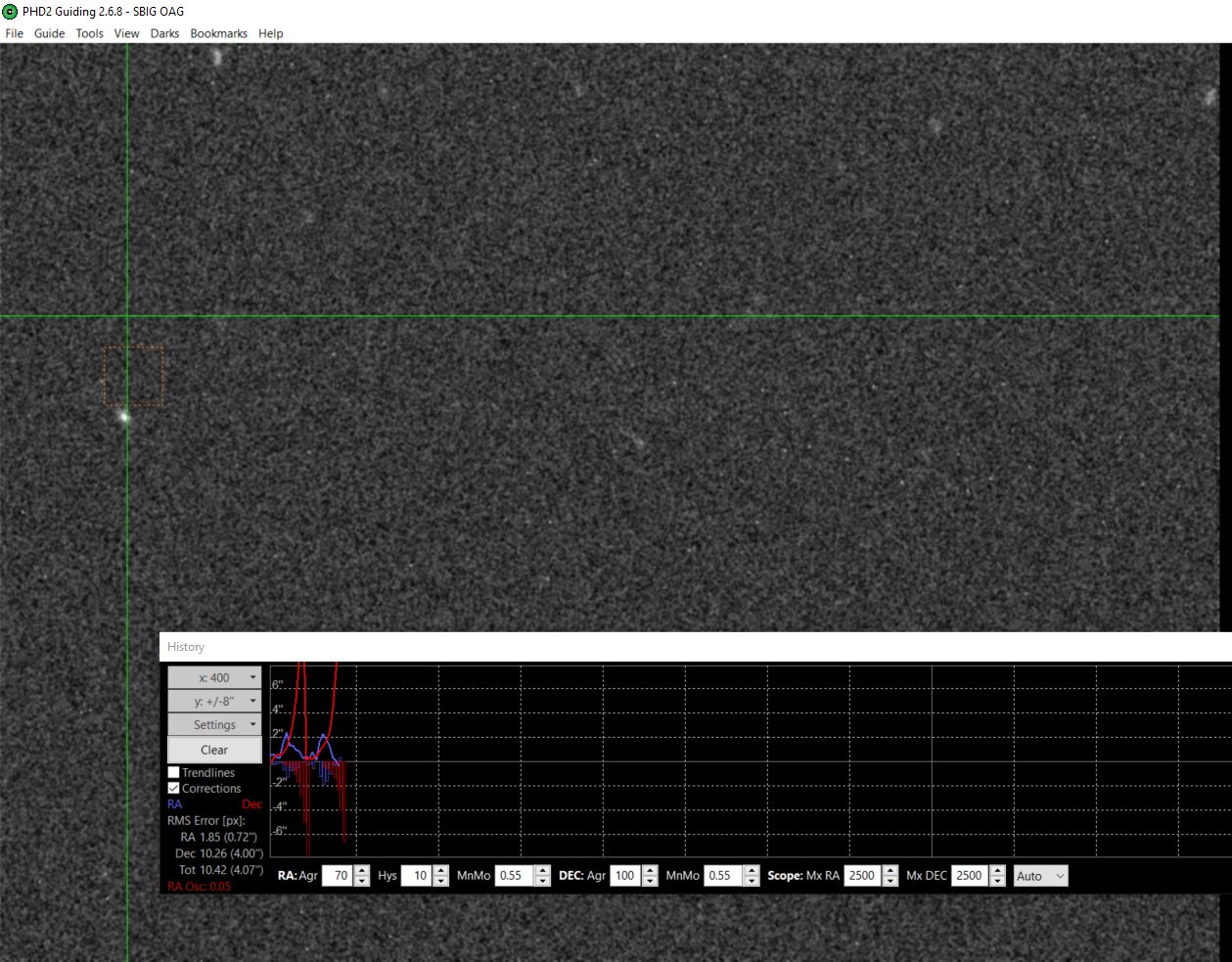 I figured that when I was able to do a meridian flip, that the guiding would be OK and so it proved. As soon as I made the meridian flip, from The SkyX, the guiding worked perfectly. It seems that PHD Guiding is confused about which side of the pier the OTA is on and when it is on the west side, the direction of the Dec corrections is incorrect, which leads to a complete failure of the guiding.
I presume these two issues are related. Do you have any idea what I need to do to get the correct information flowing from the Mount to SGPro and PHD Guiding, so the captures can be made successfully with the OTA on both sides of the pier?
Here is a DropBox link to the logfile:
Thanks…
Your sincerely,
Niall MacNeill
Wattle Flat, NSW, Australia