I recently updated my observatory PC with the most recent version of ASTAP and the updated "h" series catalogues. It appears this new version has broken SGPro's plate solving. This image:
shows a sky position angle of 20 degrees in SGPro when solved with the new ASTAP: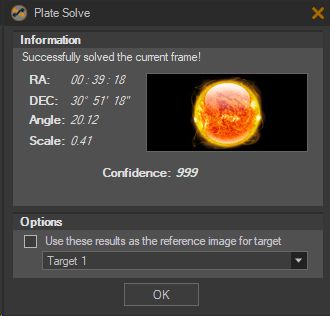 I believe SGPro should show 200 degrees.
It shows a SkyPA of 340 degrees when blind solved (w/Astrometry.net):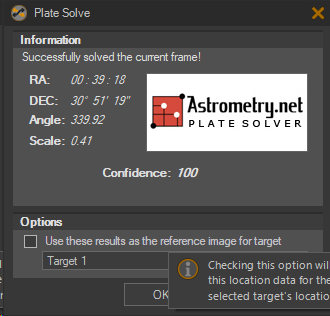 It shows a SkyPA of -160 degrees when solved with desktop ASTAP:


It shows a SkyPA of 160 degrees East of North on the Astrometry.net web page: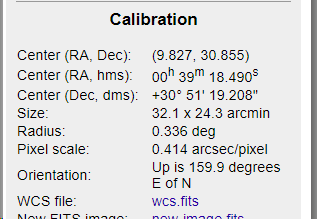 I believe desktop ASTAP and Astrometry.net show the same result, which when converted to 0-360 nomenclature, is 200 degrees.
I am using SGPro 4.2.0.396 32bit.
Charlie