I have not had any luck getting SkyFlats/AutoFlats to work for me. I am sure I don't understand how to set it up to run. I would like to run the SkyFlats/AutoFlats at dawn. I use the "AutoFlats" Dialog box and select "Schedule Sky Flats as part of this sequence". It then opens the "Capture AutoFlats" panel which I fill in Steps 1 & 2 as required/needed. Step 3, Start AutoFlats at dawn, End Autoflats when too light. Step 4 Automatic (for sky flats). down at the bottom right "Preview the AutoFlats run schedule for, I select "Before" in the pull down, select Ok. But I don't see anything in the sequence that indicates AutoFlats will run.
Also, as a side note, I typically like to park the scope and do bias and Dark frames at the end. Should there be some kind of feedback in the Sequence window indicating AutoFlats are scheduled to run.
I tried a couple of different things over the last two nights trying to get AutoFlats to run but I just can't figure out what I am doing wrong. I there a detail "how to" document someplace that would help me?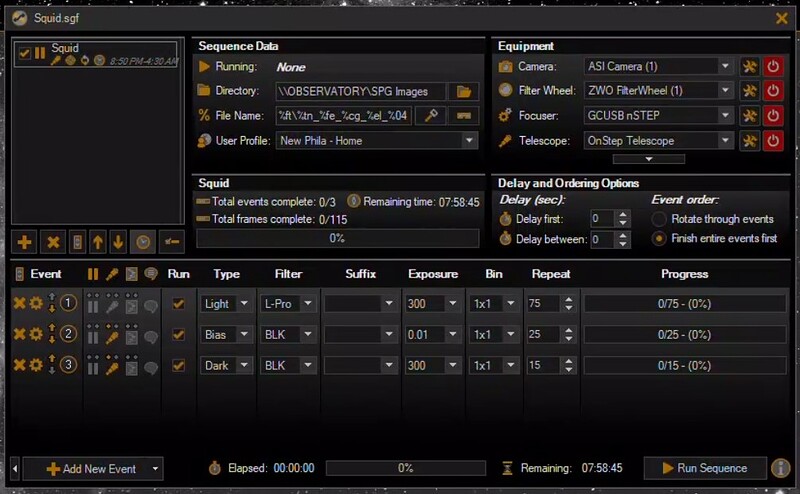 Thanks,
Mark